New month, new features for the Microsoft 365 Collaboration Tools 🚀
🗓️ Events around Microsoft 365
---
📰 News
SharePoint/OneDrive
Restricted Access Control for Sites
For all these years, when you want to exclude users from accessing some SharePoint/OneDrive sites, it was necessary to use your brain hard to find a way to include only some users... 🧠 Sometimes a nightmare in a complex organization.
This bad experience is almost done... You can enable a feature on your Tenant to be able to exclude some users from accessing specific SharePoint/OneDrive sites 💪🏻
Set-PnPTenant -EnableRestrictedAccessControl $true
Once enabled (wait ~1 hour), you can set up exclusion access for specific sites:
Set-PnPSite -Identity https://contoso.sharepoint.com/sites/myproject -RestrictedAccessControl $true
Why I said almost? It is because you need at least a P1 or P2 license for the user who is executing the cmdlet 🥲
---
SharePoint
The new Stream Web Part
As mentioned a couple of months ago, the Stream (classic) Web Part was deleted by Microsoft in favor of a new Stream Web Part component.
Rather than using the Lists component to display a list view from the Microsoft Lists (complicated to explain isn't it?), you can use this Web Part and define the video(s) source:
Current site (all videos on the current site)
Folder (specify a folder that contains the videos to show)
Single video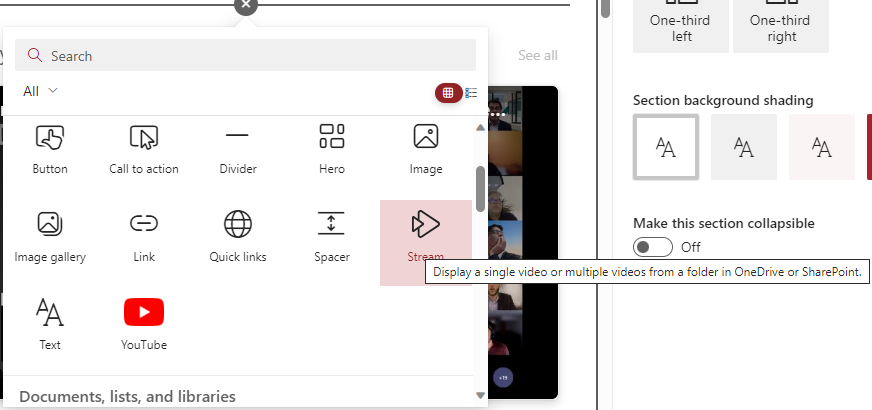 ---
Microsoft Edge
Split screen
You are bored with creating separate windows of Microsoft Edge to compare or have a look at websites side-by-side? You have a new icon in the MS Edge bar that allows you to split your favorite browser (MS Edge) into two separate screens.
The only thing that you have to keep in mind, is currently, some extensions are not totally compatible with it. Ex: to fill out my login forms with Bitwarden, it does not work 😔 pretty sure your favorite extensions will be updated to scale in this new feature.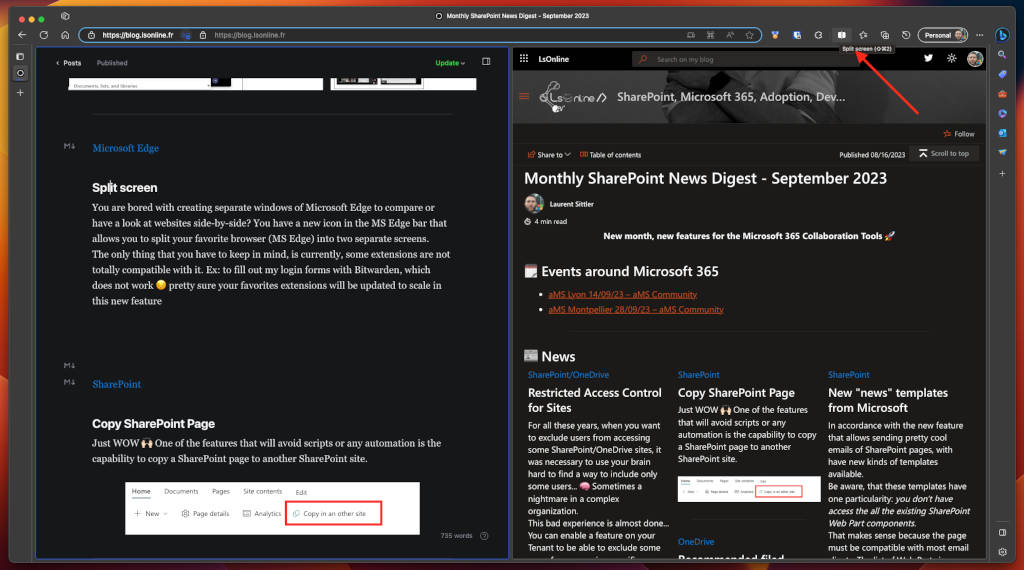 SharePoint
Copy SharePoint Page
Just WOW 🙌🏻 One of the features that will avoid scripts or any automation is the capability to copy a SharePoint page to another SharePoint site.

---
OneDrive
Recommended filed
"OneDrive will now display a list of recommended files in Home. This list allows you to keep track of work around you and quickly access files with activity you value most such as edits, mentions, and comments by people you interact with."
Always in the interest of quickly and easily finding the files we need on a daily basis, this functionality is very useful 🚀
---
SharePoint
Site Creation UI
The panel that normally allows users and administrators to create a new SharePoint is gone. The panel was replaced in favor of a dialog box.
It does not only replace the panel here; the dialog box allows to display of more information and allows to select a SharePoint site Template (only available when you click on the "+" from a HUB site or SharePoint Admin)
User Interface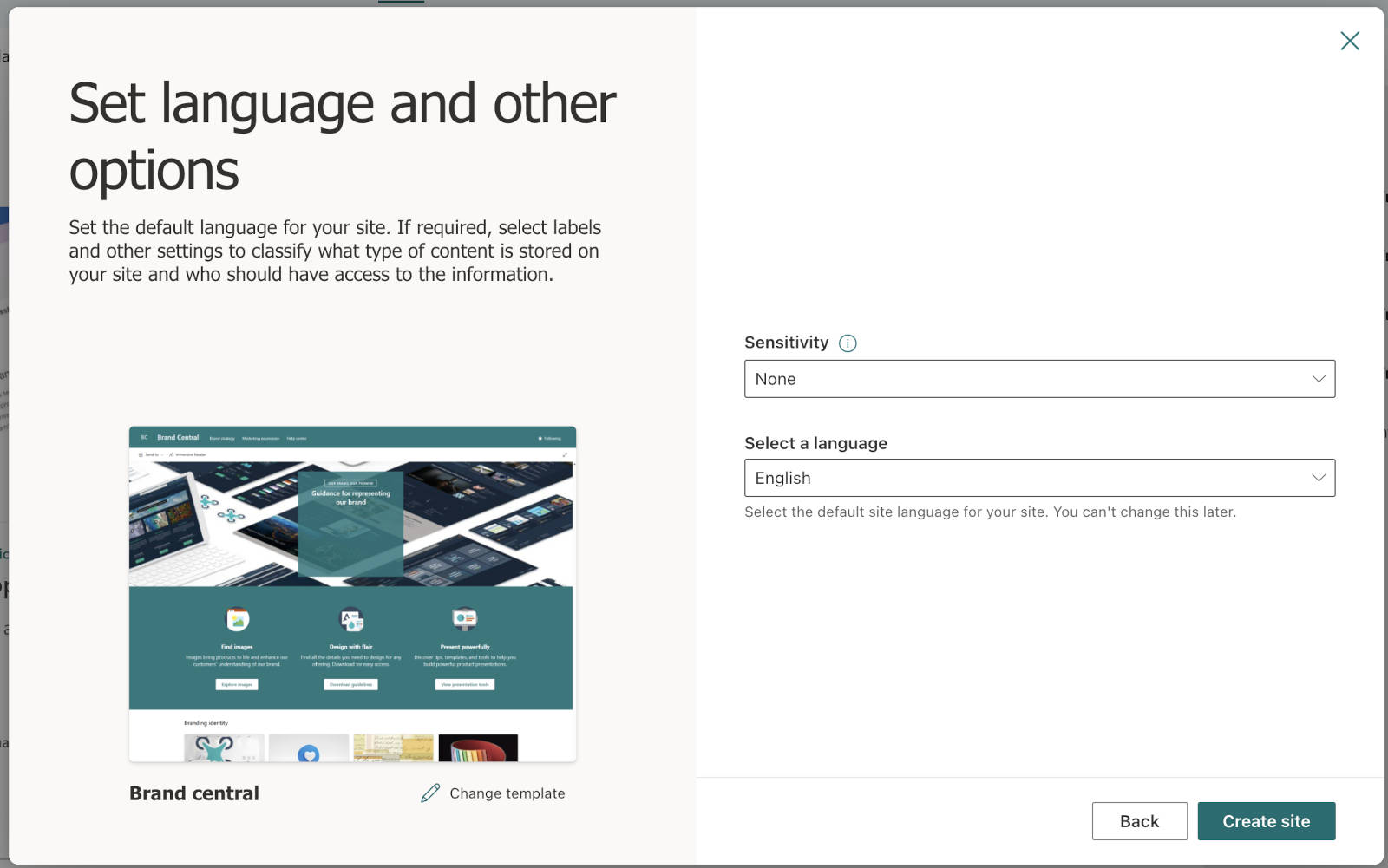 SharePoint Admin Interface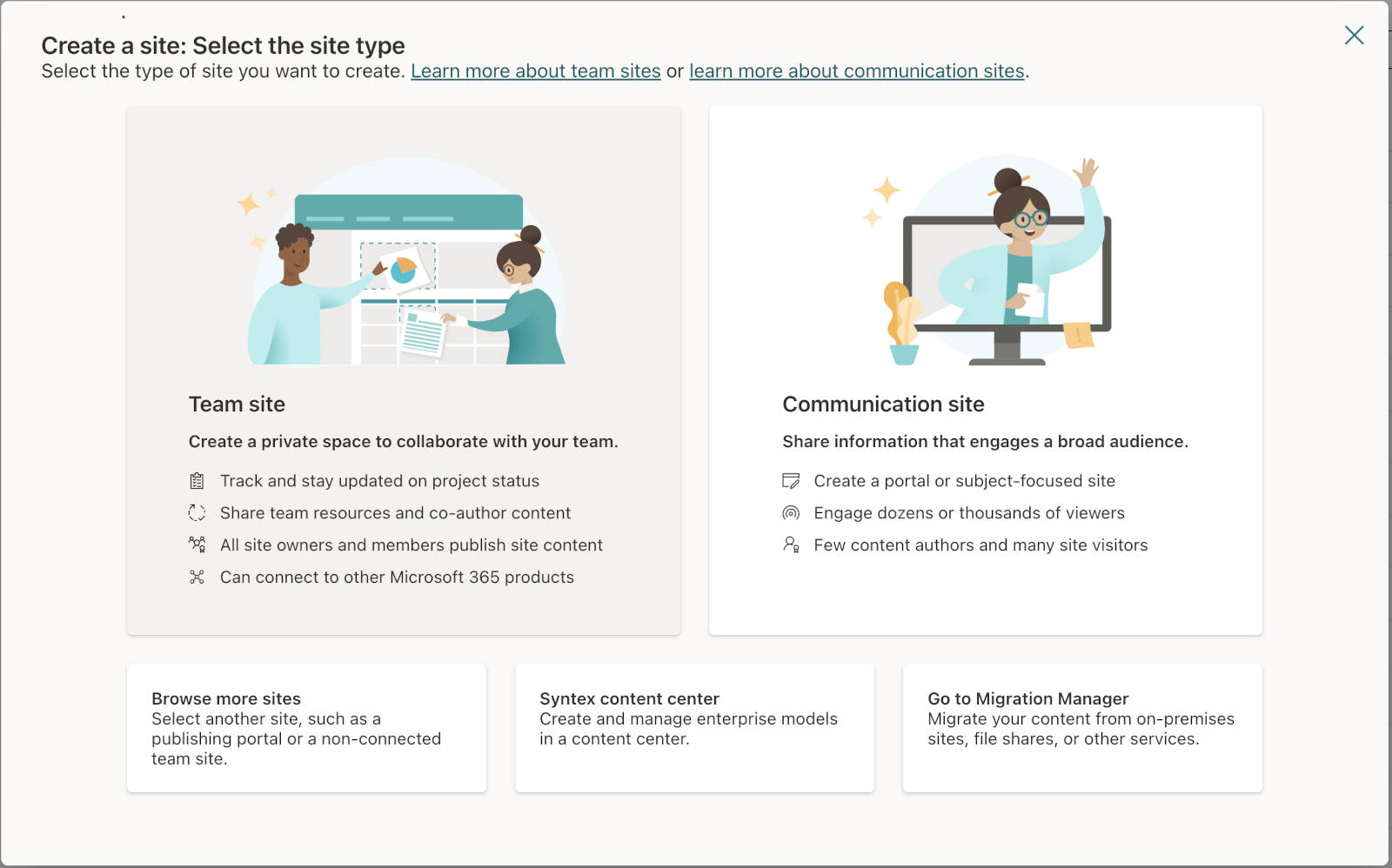 SharePoint
New "news" templates from Microsoft
In accordance with the new feature that allows sending pretty cool emails of SharePoint pages, with have new kinds of templates available.
Be aware, that these templates have one particularity: you don't have access the all the existing SharePoint Web Part components.
That makes sense because the page must be compatible with most email clients. The list of Web Parts is:
Button
Divider
File and Media
Image
Link
People
Quick Links
Spacer
Text

---
SharePoint
New Site Themes
In addition to the existing native SharePoint themes, we can say welcome to the new themes:
---
SharePoint
Accessibility Cohesion 2/2
Mainly for web best practices, Microsoft includes some features to be able to stick these best practices with our SharePoint page. The previous month, it was the title levels, and now the decorative images "... will be ignored by assistive technology, including screen readers. This addition has been made to the following: background image of the Title Region, images added inline with the Text Web Part, Image Web Part, Image Gallery, Hero, Call to Action, and Quick Links.".
Use the toggle accessible from the Web Part configuration panel to define an image as a decorative one.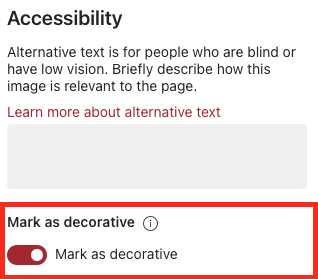 Hoping this post will help you, see you next month...  😉
You may also be interested in